Ramón Galcerán
"We are recognized for our closeness, specialization and quality of service and now more than ever we will continue to build a leading firm in Spain"
Grant Thornton is a professional services firm providing audit, consultancy, technology and innovation, tax, legal and financial advisory services. We are the Spanish firm of Grant Thornton International, one of the leading professional service organisations worldwide with 58,000 people in over 140 countries. In Spain, Grant Thornton has over 900 highly experienced, multidisciplinary professionals with a sound business vision who provide services to over 3,500 clients from the following 12 office locations: Madrid, Barcelona, Bilbao, Castellón, Las Palmas, Málaga, Murcia, Pamplona, Valencia, Vigo and Zaragoza.
Grant Thornton helps dynamic organisations to unlock their potential for growth. By working in close partnership with clients, our partners and directors are directly involved in the work. Our approach is to work with business people, directors and their teams, providing experienced specialists with a business vision who understand our clients' businesses and needs, adding real value. We build a multidisciplinary team that is tailor-made to the needs of each client, helping organisations grow and develop.
Global scale and agility
Prestigious companies and institutions, both private and public, national and international, large and small, across a range of industries have put their trust in us year after year. Over 3,500 listed clients worldwide and 91% of Forbes Global 100 companies vouch for our experience and approach.
Globally, our organisation stands apart for its specialist advisory and audit services to companies listed on the main stock exchanges and we are at the top of the rankings for number of listed clients. Privately owned, publicly listed and public sector clients come to us for our technical skills and industry capabilities but also for our different way of working. Our member firm partners and teams invest the time to truly understand your business, giving real insight and a fresh perspective to keep you moving.
Whether a business has domestic or international aspirations, Grant Thornton can help you to unlock your potential for growth.
Our values and culture are based on:
Our passion, commitment, effort and dedication to each project.
Our drive for excellence. Our commitment to achieve and deliver conclusions and recommendations that go beyond merely formal requirements.
Our technical rigour. Proven technical knowledge and training, leading to an excellent service.
Objectivity and honesty. This helps the integrity of our clients, the economic system and society in general.
Confidentiality and independence. Our professionals are committed to these two key elements from the moment they join our firm.
Awards
Grant Thornton is an award-winning globally recognised professional services network. Here are some of our awards:

Best Companies Actualidad Económica 2018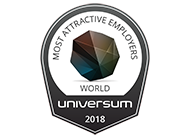 One of the most attractive companies in the world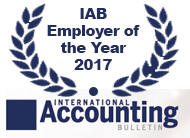 Best employer 2017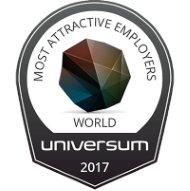 One of the most attractive companies in the world