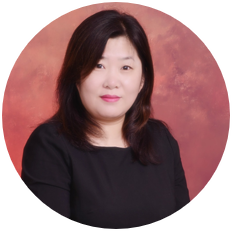 Sue Cheng, partner of people and culture at Grant Thornton China, on how the firm is working to increase its female leadership.
In China, the female employment rate is 73%, which is one of the highest in the world. However, when it comes to senior level, it's common to see that women are facing great obstacles, especially those who are in the stage of marriage and childbearing. Work-life balance becomes a difficult issue. One of the facts is that women spend 15% more time than men looking after family. Under these circumstances, women need to work much harder to keep competitive in the workplace, and sometimes they have to compromise on their career opportunity.
For a large organisation, gender diversity in the workplace creates an inclusive culture. From the perspective of business development, having a certain proportion of women in the leadership will help the rationality of the company's decision-making and support the company's long-term and continuous development.
Therefore, we encourage gender diversity in the firm and engage to support female talents by the means of either culture or policy. Initiatives include providing a female leadership coaching program that gives career coaching and guidance; creating a good physical environment in the office that meets the specific needs of women; providing working mothers with flexible working hours; and organising family day activities that increase work-life satisfaction.
Read our Women in business report Return to Champions home page