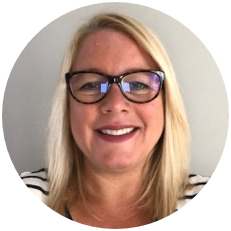 Macha Pohu, vice president of talent and culture, RCGT, on getting inclusivity right every day.
One action we can take to create an inclusive culture is to create awareness on an ongoing basis. It's not just about ticking the box and making sure we're doing all the right actions – it's about doing them all, every day. It's about talking about it every day on every occasion that arises. I believe that it's when you question your actual process that you can see where are the flaws and where you can get to a better place in creating a change.
For example, throughout your succession plan: you probably have a process of succession plans so when you are going through the motions you can ask yourself:
Are we doing everything that we can?
Is this the right process?
Are we looking at the right profile?
What kind of profile would be different for us?
How would that go about attracting different kinds of people?
How would we see them differently and how do we react to that?
I really believe that creating an inclusive culture is about changing the daily things we do and the daily questions that we ask and raising awareness on a daily basis.
Read our Women in business report Return to Champions home page