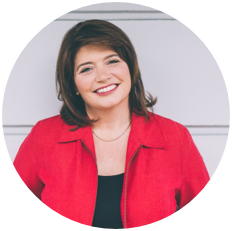 Danica Murphy, CEO of Prism, a boutique business consultancy in Co. Wicklow, Ireland, answers our questions about opening up leadership opportunties to women.
In your own business, what benefits do you see from having teams with more gender diversity?
My sector is more female dominant – but it is just as important to have gender diversity: if you are trying to solve interesting and diverse problems, you need to look at them from more than the female lens. As a result, I'm constantly on the radar to maintain the gender diversity of the team.
How can routes to career development and advancement be opened up to more women?
Until we have meaningful conversation in society around children and the roles in raising them, it will be difficult to create equity. There are certain years where women are more present in children's lives, so maybe it's just a different racetrack – and we are having the wrong conversation. Equality should mean career plans are accessible in a meaningful and rewarding way rather than everything been completely the same for all genders – it should be about the person. We shouldn't be comparing ourselves on the same timeframe.
What types of flexible working practices enable talent retention, specifically female talent?
An individual being given the support to work out something that works for them – so making flexible working more commonplace. Coaching for return to work is also important: asking, what does good infrastructure look like for them, what will help them succeed, and then providing unique, customised and flexible work practices. And trust – identifying output metrics and deliverables.
In your organisation, what does an inclusive business culture look like?
Absence of exclusion. We all have unconscious bias – so actively challenging yourself on your unconscious bias and creating mechanisms and question frameworks to ask yourself if have you thought about this kind of person.
You need a leader who has a diverse network of people from which they can draw insights and advice, to bounce questions and ideas from. Culture starts with leaders creating a mindset that is diverse.
How does gathering data help to promote diversity?
We help clients gather data looking at women in leadship, length of time in roles, time to promotion, comparison with men. We ask what the difference is, and what can be done to create balance. We also take measurement of progression and where there is regression, trying to understand the nature of the issue – whether it is role specific or age specific.
What needs to change to create greater gender parity?
Firstly, businesses need to be thoughtful about women in leadership programmes – if special attention is paid it will create another kind of inequity. It's about the culture of leadership, being able to grow everyone's qualities, and being aware that some people need different focus than others. Conversations early in people's careers on their strengths and values will help tackle confidence issues early in their career.
It comes down to the fact that we need to stop thinking of 'gender' and start thinking of people and what they need to succeed. People shouldn't be anonymised to gender – if we have an imbalance, we need to look at how do we address it by individuals.
Read our Women in business report Return to Champions home page