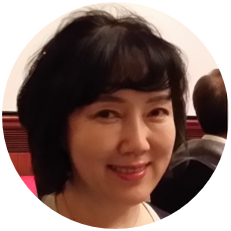 Professor Claire Sae Won Kim, invited professor, Graduate School of Mass Communication and Public Relations, Konkuk University, and president of the Women's Forum of Korea University, tells the story of her struggle to the top in Korea's male-dominated media industry.
When I joined the Dong-A newspaper, the top ranked paper in Korea, in 1984, I was one of only four females among more than 200 editorial journalists – women journalists were an alien concept.
Female professionals were an oddity not only in the media industry, but also in private sector conglomerates. In the 1980s, the Korean economy was booming with 7-8% annual growth rate. Big business was recruiting a large number of university graduates.
However, the opportunities for female graduates were very limited due to the application conditions. Many job adverts stated, "This job is only applicable to people who have completed national military service or were exempted". All Korean males are obliged to do military service, which may seem a bonus for women, but companies discriminated against them by restricting applications to those who completed military service. Fortunately, there was no such condition at Dong-A.
However, there were other barriers: once they had a job, marriage and childbirth became a problem for women. When I joined, all three female seniors at the newspaper were unmarried. Two years later, when a senior woman got married, one of male executives asked: "How can she get to work shamelessly after she gets married?" I was shocked by his words. One of the female seniors had to quit the company after having a child. Although there was no such written regulation about having to leave, the company did not allow even one month's maternity leave.
A few years later, the evening edition shifted to the morning. There was a debate among the female reporters about whether or not they would have to work night shifts. The last editorial deadline was 3am, so late nights were inevitable, and the four female reporters had no choice but to work until midnight every day with 200 male colleagues.
During this transition period, I became the first female journalist transferred to the bureau of politics and foreign affairs in the newspaper's 70-year history. At that time, there were only five female journalists working at the bureau of politics across the entire Korean media. I was such a rarity, even a women's monthly magazine interviewed me – a reporter interviewing a reporter!
When I picked up a call, I was often told, "Not you, I want to talk to a reporter": they had no doubt that there should be no female reporters on the political desk. Public servants even avoided being interviewed by women, concerned that it could be misconstrued as an affair if they met with female reporters alone.
I worked incredibly hard, in the office until 1am every day, to overcome such prejudices, and to survive. I did not even allow myself to take holidays. Meanwhile, I was one of lucky female reporters to get married and keep my job. Married life was not easy. When my seven-year-old son was injured at school and taken to the emergency unit in hospital, I could not see him that night due to the work.
My sacrifices paid off when I was selected to work for the Reuters Foundation in the UK and became the first female journalist to receive paid overseas training in the history of the Dong-A newspaper. I studied for a year in Bordeaux, France, and five years later, I was transferred to the Paris bureau and became the paper's first female foreign correspondent.
Nowadays, the ratio of the female journalists in the Korean media is almost 50%, and to have a female head of the political desk, a female editor in chief, or a female president of a media company is not uncommon. Ironically, today the young female generation competes against each other, rather than their male colleagues.
Read our Women in business report Return to Champions home page