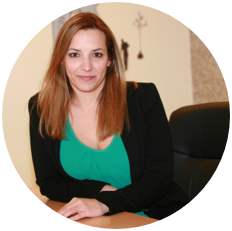 Katerina Koulouri, head of people, experience and culture at Grant Thornton Greece shares what the firm has learned about creating an inclusive, diverse business.
Within your firm, what benefits have you seen from having more diverse teams?
At Grant Thornton Greece we identified the importance of diversity a few years ago, and since then it has become a strategic priority for us. There are a variety of benefits that we already enjoy:
Women in leadership are more active in diversity issues and they lead by example
Diversity of thought creates more innovative teams and encourages creativity
Diversity & Inclusion (D&I) improved our corporate culture and levels of engagement
We experience higher levels of collaboration and teams work more efficiently; sharing and learning from each other
We are able to attract talent from a wider range of candidates.
How can routes to development and advancement be opened up to more women? Are there ways of making them more 'female friendly'?
Build a culture of inclusion and innovation is a constant and challenging effort for every organisation. We started with redesigning our systems and procedures to better fit the future face that our company aims to have. This change is taking place with the collaboration of diverse group of people and the contribution of professionals from all our service lines.
Redesigning systems such as recruitment, performance management and career development paths, leads to a more unbiased and fair advancement for our people. Adopting initiatives for advancing work life balance and flexible working will create a more "female friendly" environment. Having all the above along with leaders that believe the value of diversity at work, live with inclusivity and lead by example; ensures that this change is not far away.
In your experience, what are the most powerful actions a business can take to increase the number of women in senior management?
Diversity and gender balanced teams is a 'hot topic' in business forums nowadays but in reality there is slow progress in actually having that diversity in leadership roles. The intentions are there, but business leaders are failing to take the action needed to promote more women in senior management.
Businesses should begin by understanding that this is a matter that affects all; and everyone – men, women and the company – has a significant role to play in creating change. From my experience in our firm, when more people were involved and the 'talk' become a 'discussion', then we proceeded to action.
First of all we set a clear, numerical target. We stated that we wanted to increase our female partners ratio to be greater than 40% by 2020. The actions we can tak to further leverage diversity include: a committed CEO and BoD; leading by example with more female leaders, and living the diverse culture; increasing awareness through training and internal events; identifying a group of leaders as D&I ambassadors; active participation in national committees about D&I; leveraging a coaching system; D&I ambassadors giving speeches at conferences to increase awareness; and adoption of a whistleblower system.
Read our Women in business report Return to Champions home page