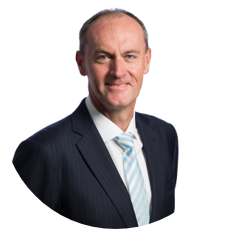 Greg Keith reflects on his personal learning journey as a passionate supporter of gender diversity.
Gender diversity is not just a women's issue (women get it already, they live it). Change happens when leaders take action. I have been passionately supporting gender diversity for many years, which has been a learning journey for me, and these are some of my reflections which I shared at our most recent global conference.
Prior to me being CEO of Grant Thornton Australia, 9% of our partners were women. No one was proud of this, so the partners got together under Robert Quant to discuss the problem and vote on how we would improve gender diversity. I am proud that 98% of partners voted in favour of setting gender targets and it completely changed the conversation. We no longer had to talk about whether we were going to embrace diversity, we could focus on how we were going to change our culture. This shared commitment was a great first step.
Then we looked at flexibility, as we know more flexible workplaces have greater gender diversity, attract talented people and improve retention. We invested in technology that facilitated working out of the office. We launched 'GT flex appeal' so our people could work flexibly and updated our policies in support. We also increased our parental leave to be market leading.
This had a big impact and made a huge statement on our seriousness and commitment to our people and the broader market. We had previously provided eight weeks parental leave, most companies were offering 12 and the market leader was at 18, and so we increased ours to 26 weeks.
Male or female, if you are the primary caregiver, you can take half a year as paid leave to care for your infant. Now, men and women come to us because they know we are serious about supporting families.
We know that people can be tempted to promote and favour others they see in their own image – people who look like them, come from a similar background, religion, ethnic group, sexual preference, education etc. This can lead to teams that are not diverse but also to unequal pay.
As CEO, I go through every single pay review to ensure we have promotion and pay equality. (Pay equality is a major issue around the world and we all have to take responsibility for it). We all have unconscious biases so it is important to recognise them and call them out.
Research shows that a man applying for a job, who considers himself 80% qualified, will often go for it. But a woman, who also considers themselves 80% qualified, may be apprehensive and think they are not ready. This has the effect of holding talented women back.
When Nicole Bradley of our firm was being considered for promotion to Partner in Audit Sydney, she experienced these anxieties. But Matt Adam-Smith, the Head of Audit Sydney at the time, said: 'I'm putting you forward anyway.' It was great leadership from Matt which sets a great example of how we can better support women and their development. Nicole thrived in the role and has gone on to confidently be Head of Audit Sydney, a Board Member, Sydney Managing Partner and to lead Tax Nationally.
When I was the Sydney Managing Partner I ran informal lunches with people in the office. At one of these lunches, a team member told me she was thinking of leaving. When I asked why, she said it was because she didn't feel like she fitted in – that too many of the office social functions were built around drinking alcohol and she didn't think Grant Thornton was right for her.
We also held meetings first thing in the morning and at the end of the working day, when people were busy dropping off and picking up their children. Her comments made me realise how we were excluding people. We are now constantly reviewing our culture to ensure we are embracing our people's diversity.
Grant Thornton Australia has made progress: now 20% of our partners are women with some incredibly talented women in senior roles who will be promoted in the near future. But there is still a long way to go, we are up for the challenge and my learning continues!
Read our Women in business report Return to Champions home page