D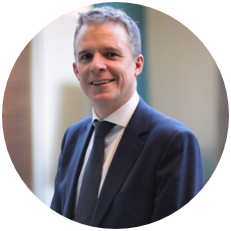 ave Dunckley, CEO of Grant Thornton UK, outlines why male business leaders need to be championing gender parity in their businesses.
How important is it – and why is it so important – that male business leaders recognise that increasing gender diversity in senior management is not an issue to be solved just by women?
Gender equality is everyone's business and it is essential that we work together to ensure that senior management is balanced. The work and social environment has changed significantly over the last century – this includes attitudes to women in the workplace and it has been both men and women who have enabled that social change. Men and women together can make this change into the future. Men are in some ways more important than women, they currently hold more power, so can make more change.
How would you argue the business case for increased gender diversity at executive level?
From a commercial standpoint, we know that organisations with a better gender balance have stronger performances than less diverse organisations in their sectors. We are increasingly working with female clients and they want to work with advisors like them, and all of our clients are interested in our approach to gender diversity, and want to know we have a commitment to change at all levels of the business.
Internally we want to make sure that the best talent comes to our firm, if we don't make this an appealing place for women to work, we lose out on 50% of the talent market. Sometimes it is not just the commercial case that's important, it's also the right thing to do.
How can gender bias at recruitment level be combatted?
Encouraging people to be aware that we all have our own biases is a starting point. As a firm we have invested in unconscious bias training for our people managers, and having an in-house recruitment team, who are aware of our ambitions around diversity and inclusion, ensures that they can challenge hiring managers effectively and with authority in this area.
In your experience, what actions prove the most effective in bringing more women into senior management?
Creating a culture where everyone can bring their whole selves to work – where difference is valued and women don't have to act like men to succeed. Grant Thornton UK is in the process of setting up a coaching programme for women which will support this culture and has partner advocates ensuring women get access to the right opportunities to progress in their careers. A commitment to agile working has also made a real difference in our firm – an approach that everyone can benefit from, but it makes a real difference to our women leaders.
Read our Women in business report Return to Champions home page