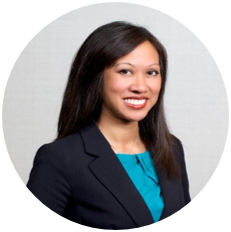 Ana Battung, global director, Hyatt Sales Force, highlights how the hotel group is working to make its employment strategy inclusive for all.
In your own business, what benefits have you seen from more diverse teams?
At Hyatt we care for people so they can be their best. When we speak about care as our purpose, it comes from a place of authentic human connection and understanding. We care by truly seeing people and getting to know them as unique individuals. When we say people, we are including everyone from every perspective around the world.
There are no exclusions by colour, gender, race, religion, sexual orientation, sexual identity, disability or any other demographic. By living our purpose, we are committed to creating an environment where people can bring their whole selves to work each day – so they can be their best and therefore better care for others.
How can female mentors, and making female business success more visible, drive the increase of numbers of women in senior management?
The key is being able to connect people in a space where they are organically able to come together and have the opportunity to meet a potential coach, mentor and/or sponsor.
As individuals share stories of success, it opens up the possibilities for other women to see people like them in senior positions which will in turn increase success for women. I believe it is just as important to have men in the room because unfortunately there are not enough women in leadership roles, and we need to collaborate to highlight female success stories and elevate women to senior positions.
How can flexible working practices and culture enable talent retention, specifically female talent?
Understanding that everyone has responsibilities beyond their professional role is critical to truly caring for others so they can be their best. Many female associates are caregivers to others, whether it be to children, parents, friends or other family members. We need to allow flexibility in the workplace and create a culture that recognises both the professional and personal roles of our colleagues, and provides an empathetic work environment.
This ultimately enables companies to retain talent, especially for those individuals seeking positions where they are able to have the flexibility to juggle all aspects of both their professional and personal lives. I believe that productivity is not measured by the number of hours someone sits at a desk, and when colleagues are given the opportunity to have flexibility, it creates an even more productive workplace.
How do you engage everyone in a business with the need to create a new business culture?
Hyatt embraces an inclusive and diverse culture not only because our colleagues around the world serve as champions for inclusive and diversity efforts, but also as a result of the commitment at the highest levels of our organisation. Hyatt president and CEO Mark Hoplamazian is the chair of the newly created Global Inclusion and Diversity Council, a group of Hyatt leaders from around the world with the goal of fostering a workplace that is inclusive and supportive of all people.
We have committed ourselves to creating a world of understanding. We are determined not to allow hate groups to convene at our hotels; joined the CEO ACT!ON for Diversity & Inclusion™ initiative; signed the United Nations Standards of Conduct for Business; and are dedicated to helping Opportunity Youth through RiseHY. Creating a business culture is everyone's responsibility and in my role I have worked alongside the Global Inclusion and Diversity Council, our Diversity Business Resource Groups and created a Hyatt Diversity Alliance to align our business efforts.
What kind of data does your business record about diversity and how is this used to drive a change in business culture?
Inclusion and diversity are a key part of our business strategy and metrics are an essential to understanding impact to the business. Within the Hyatt family, we continue to grow and develop inclusive and diverse teams across all disciplines and we set goals across our global organization. In addition to creating an inclusive culture where Hyatt colleagues can be their true selves, we focus on building valuable relationships with a diverse set of suppliers to ensure our supply chain reflects our own internal commitment to diversity.
Read our Women in business report Return to Champions home page